Ruger American Rifle

Specs:
22" Hammer forged barrel 6 groove 1:10 RH twist
Adjustable trigger from 3-5lbs
Synthetic stock with integral bedding block system (wedge bedding system)
Full diameter 3 lug 70 degree bolt
4 round detachable rotary magazine
Comes with swivel studs and none proprietary scope bases
Recoil pad
Rifle spec says it weighs 6.25lbs and is over all 42.50" long. With a 13.75" length of pull.
Rifle comes with box, lock, manual NRA offer and coupon for a free cheek piece and when you register they also give you an offer for 20% off at the Ruger clothing store.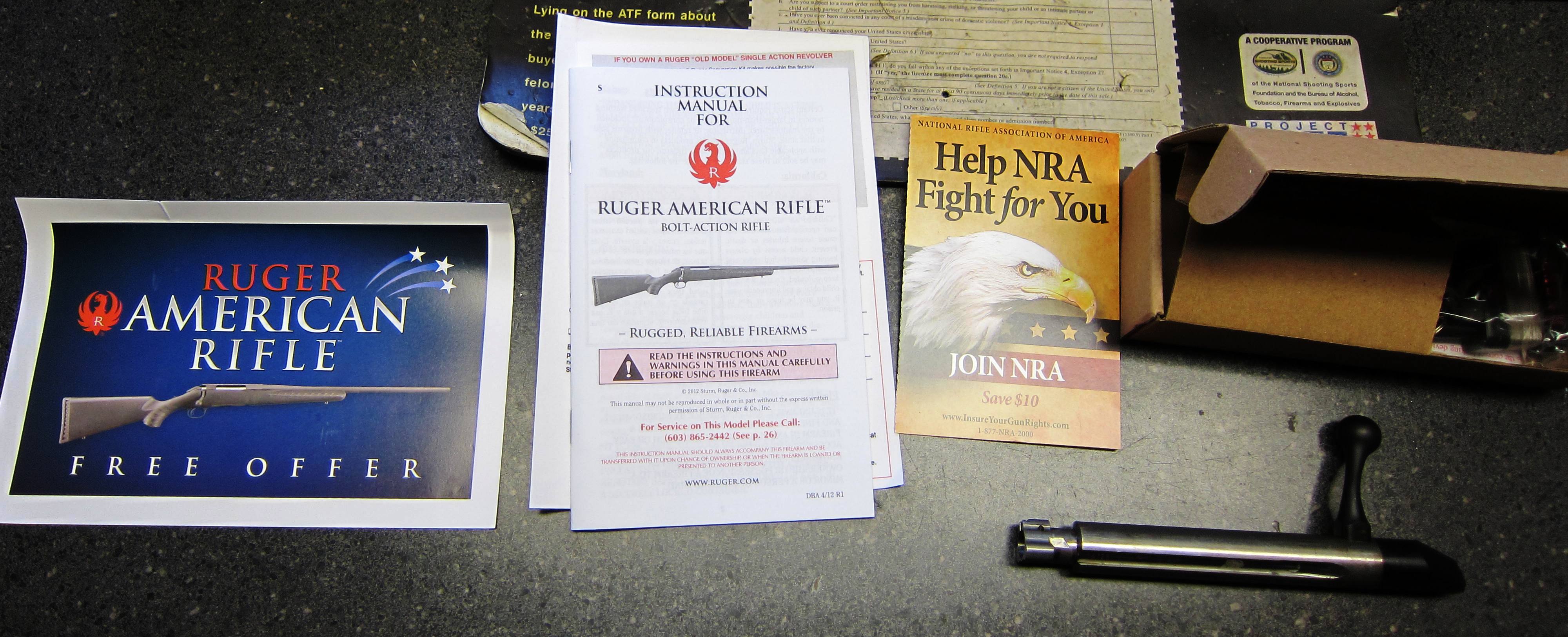 1st impressions were, I like the weight, it ought to carry nice, the profile is more "edgy" , meaning more edgy instead of rounded on the receiver.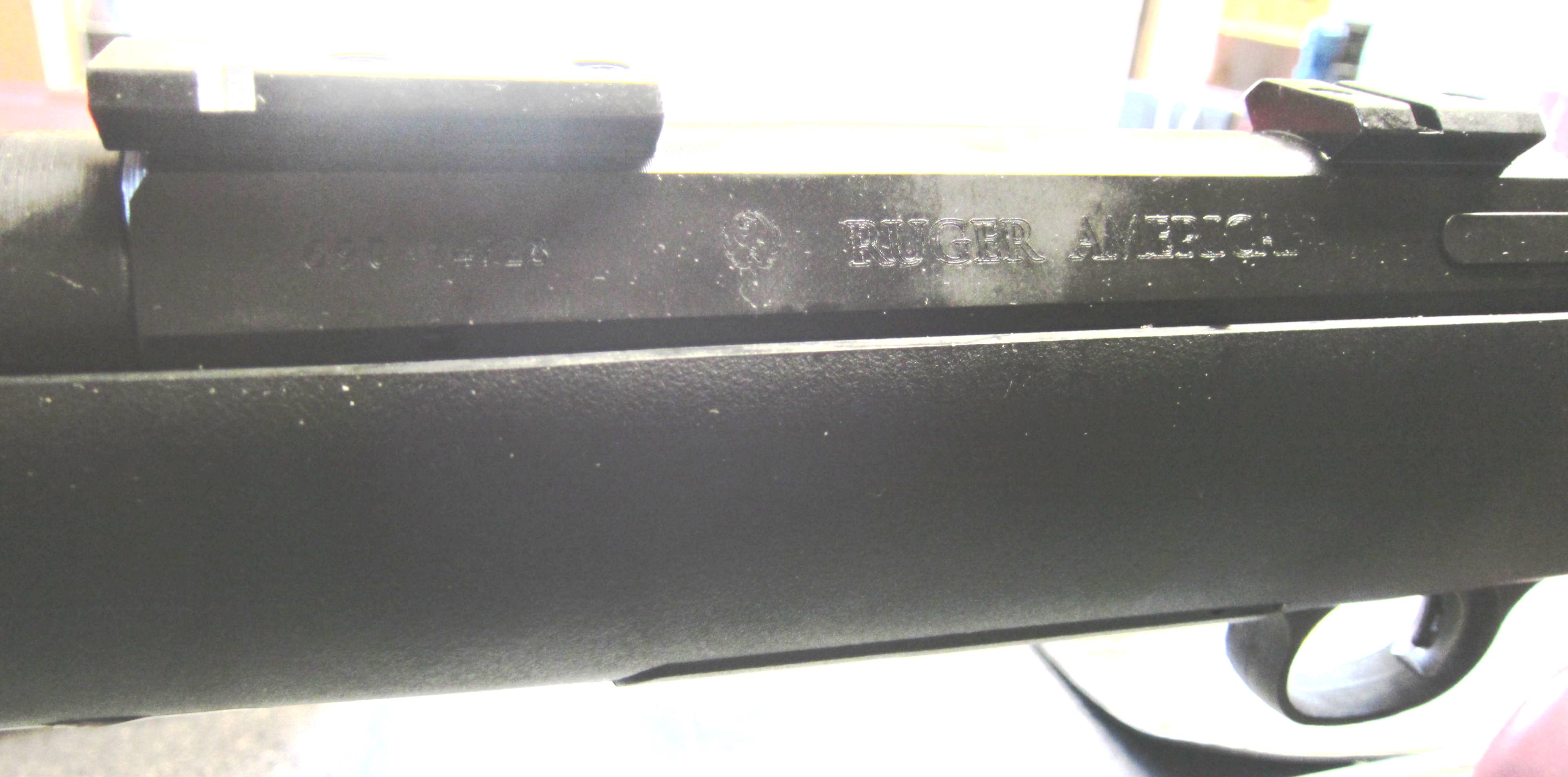 The magazine outer shell is all plastic,and time will tell as to its durability, I loaded the mag with some ammo and reinserted into the rifle, it didn't show any signs of swelling or difficulty going in fully loaded and feeding was fairly smooth.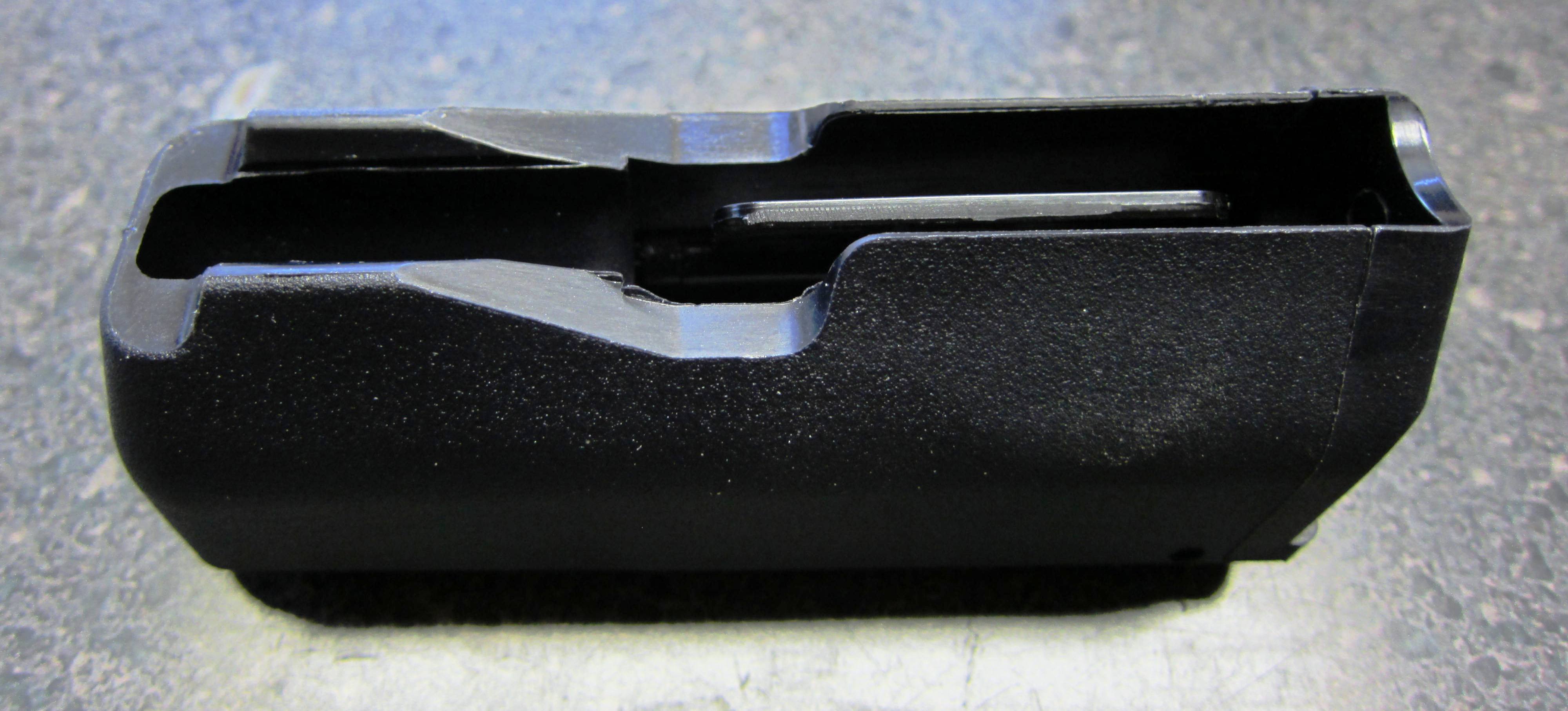 This rifles trigger is pretty decent; it doesn't have a large amount of travel, is consistent, breaks clean and broke at 3.10 lbs
The machining on the bolt face as seen in the pic is utilitarian, not polished, but definitely serviceable.
Bolt travel is easy and light.
Safety is a 2 position tang mounted deal that is easy to manipulate.

Overall I think this is a pretty nice rifle with a MSRP of $440.00 (please contact me for pricing.) Lots of nice features, would've liked to see a more "substantial" magazine, but it may prove to be a non-issue, also I wasn't a fan of the bases supplied on the rifle, they had to be moved around to properly install a scope, but seeing as it was easy to do, again, more of a minor issue. I think its has more value added features than say the Savage Axis/Edge and price is pretty comparable. Range report to follow soon!